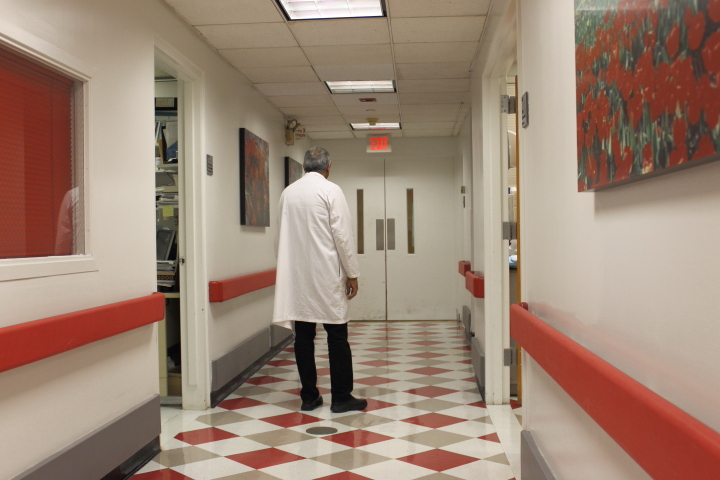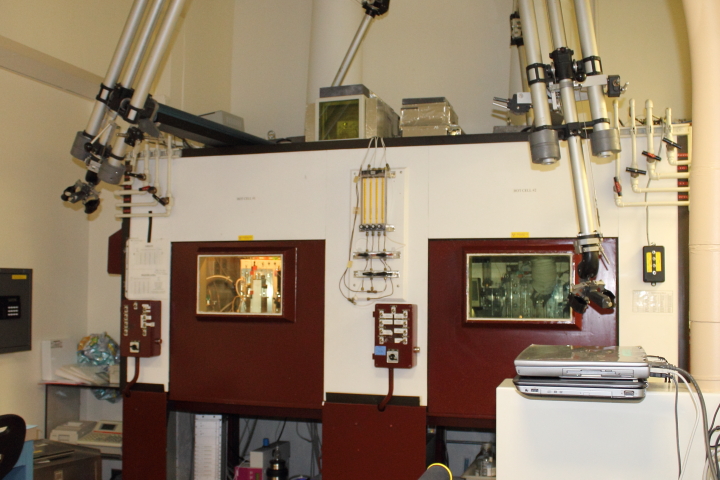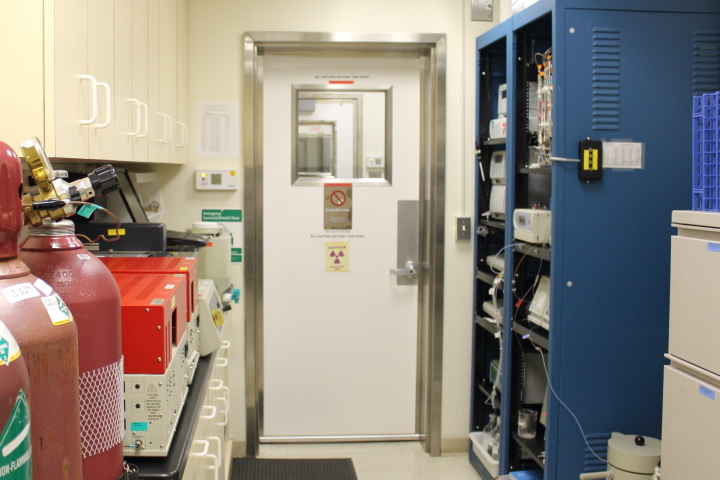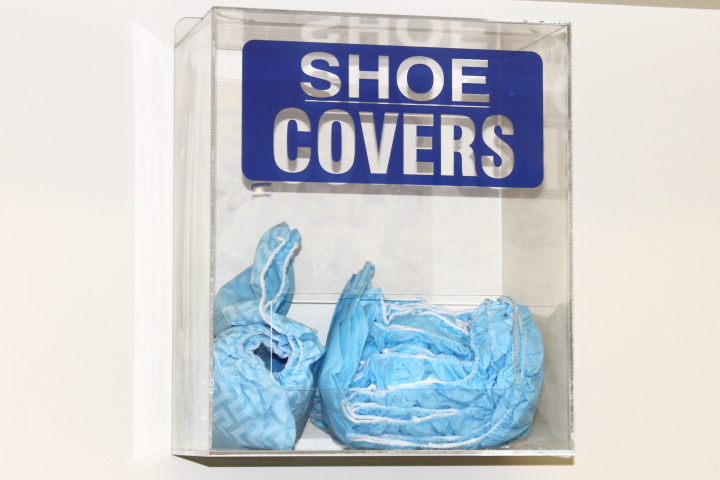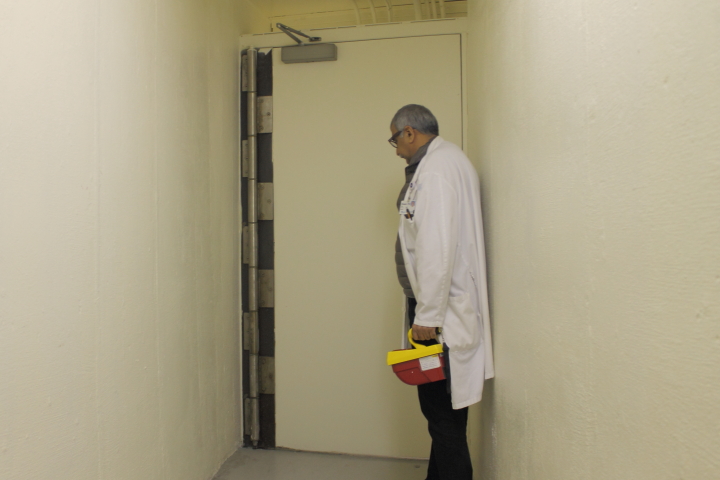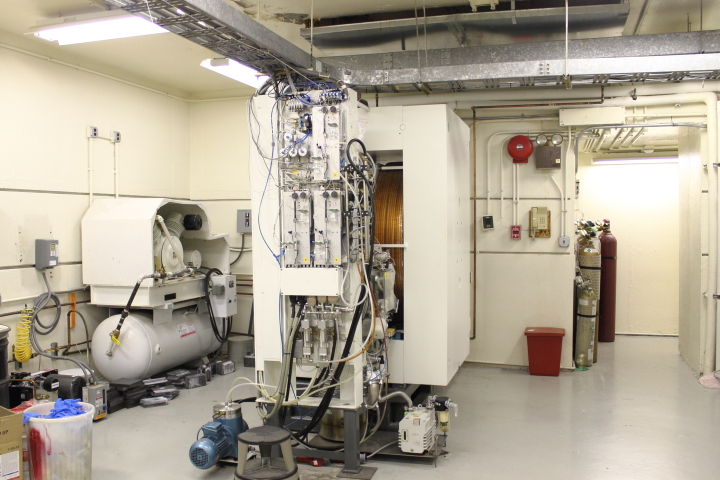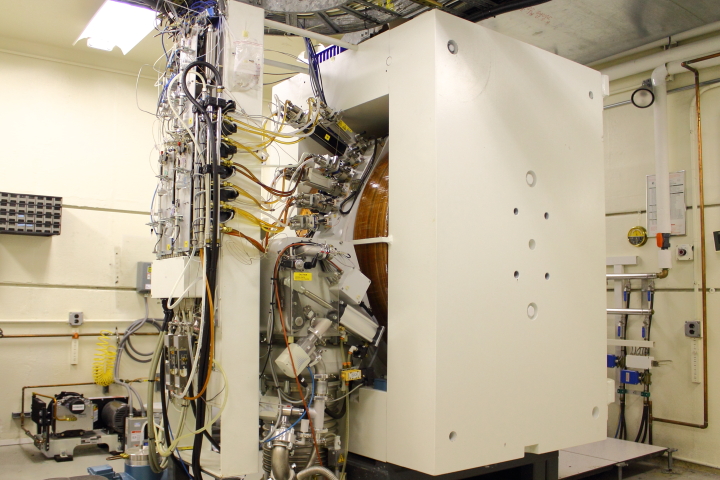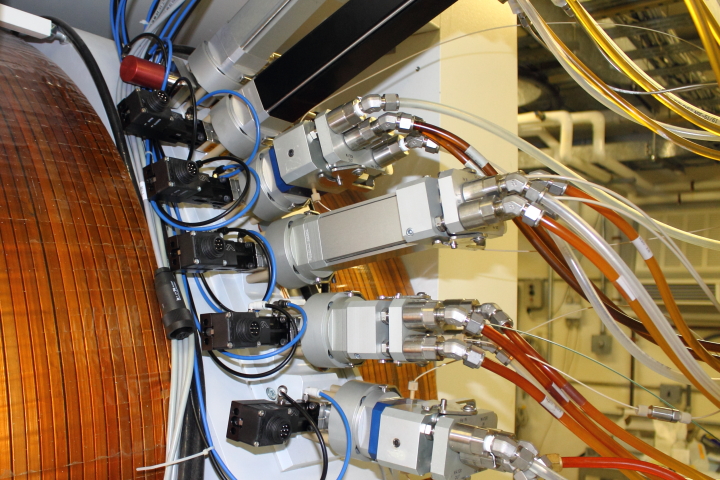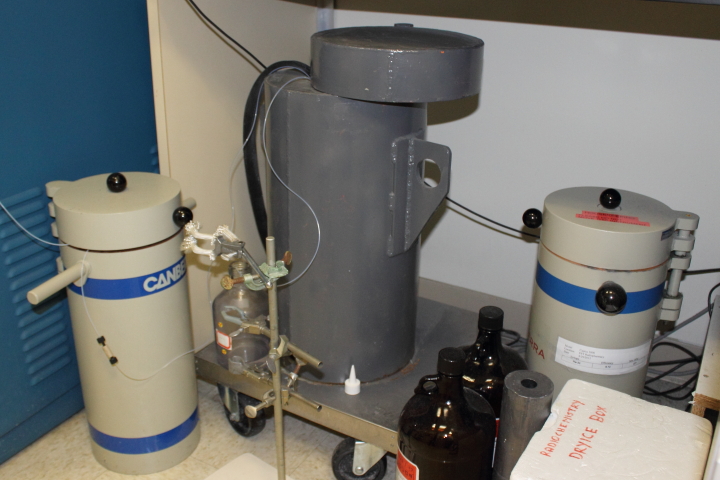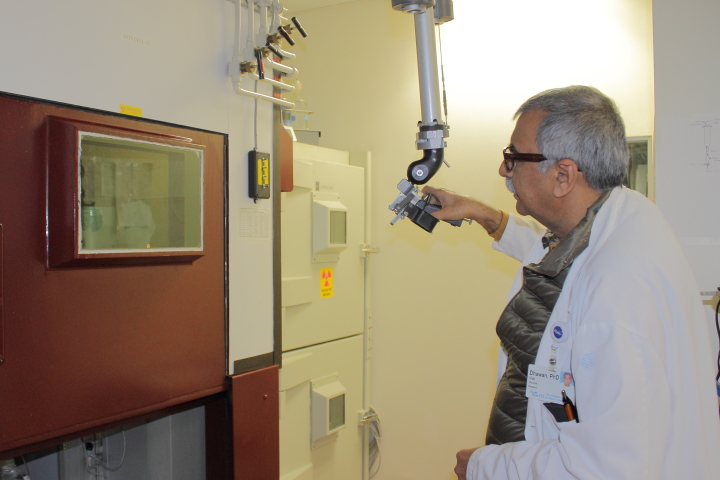 Essential to PET imaging are minute quantities of radioactive isotopes with half-lives measured in seconds, minutes or hours. These isotopes are injected into the body of a patient, where they "decay" by emitting positrons that act as tracers for the PET camera to detect.
To produce an isotope, a cyclotron accelerates a beam of charged particles (usually protons or deuterons) around in an ever-widening spiral by rapidly changing its electromagnetic field. When the beam is reaches its desired energy, it is extracted from the cyclotron and directed at a suitable target.
Click the link to watch a brief animated video that illustrates how the machine works.
Return to Top


A particle in the beam that happens to collide with an atomic nucleus in the target can stick to that nucleus or kick out one or more of its nuclear particles—thereby transforming the target atom into another isotope or even into another chemical element (changing oxygen-18 into fluorine-18, for instance, to yield fluorine-18 fluorodeoxyglucose (FDG)).
By picking the original target atoms and adjusting the energy of the particles in the beam, a radiochemist can control the radiochemical process and create the kind of radioactive isotope the PET imaging calls for.
The Center for Neurosciences at The Feinstein Institute houses a General Electric PETtrace cyclotron, an automated, compact, self-shielded medical cyclotron that can generate 16.5-MeV protons and 8.4-MeV deuterons. (One MeV, a measure of energy, is one million electron-volts.) The cyclotron can also be tuned to to make such other important radionuclides as carbon-11, nitrogen-13, and oxygen-15. A remotely operated semiautomatic system for producing the isotope of water made from oxygen-15 is mounted on the wall of the cyclotron vault. In addition, an automated injection system for the oxygen-15 water isotope is located in the PET suite.