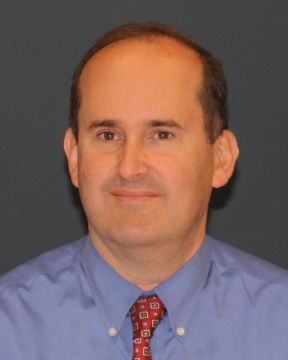 Andrew Feigin, MD, is Director of the Laboratory of Experimental Therapeutics for Movement Disorders at The Feinstein Institute for Medical Research. He has been involved in clinical research for over 20 years and has been a site principal investigator on more than 30 NIH- (National Institutes of Health-) or industry-sponsored clinical trials of new treatments for Parkinson's disease (PD) and Huntington's disease (HD).
Dr. Feigin's independent research focuses on using state-of-the-art PET imaging methods to elucidate the mechanisms underlying current therapies for movement disorders, including PD and HD. This work has led to the use of imaging in studies of novel therapies (e.g., gene therapy for PD). Dr. Feigin is also interested in utilizing imaging to identify biomarkers of neurodegenerative disorders in the preclinical phase of these illnesses. In addition to his work as a medical researcher, Dr. Feigin remains a committed and busy clinician caring for patients with PD and related movement disorders.
Dr. Feigin received his MD from Columbia University in 1988. He joined NSUH in 1995 after training in movement disorders at the University of Rochester.  He was elected a member of the American Neurological Association (ANA) in 2003. For the past 20 years he has been an active member of ANA's Parkinson Study Group (PSG) and the Huntington Study Group (HSG), and he currently serves on the HSG Executive Committee. He also served as a member of the Huntington's Disease and Parkinson's disease Core Data Elements (CDE) committees of the National Institute of Neurological Disease and Stroke.
Dr. Feigin is the author of more than 100 peer-reviewed scientific articles and reviews.